In January 2007, I bought an old VW for £99 which hadn't run for 15 years and then drove it from London to Gambia, crossing the Atlas Mountains and Sahara Desert.
We raised £2,000 for Great Ormond Street Childrens Hospital.
Our car was then auctioned in Banjul with proceeds going to Gambian chrarities.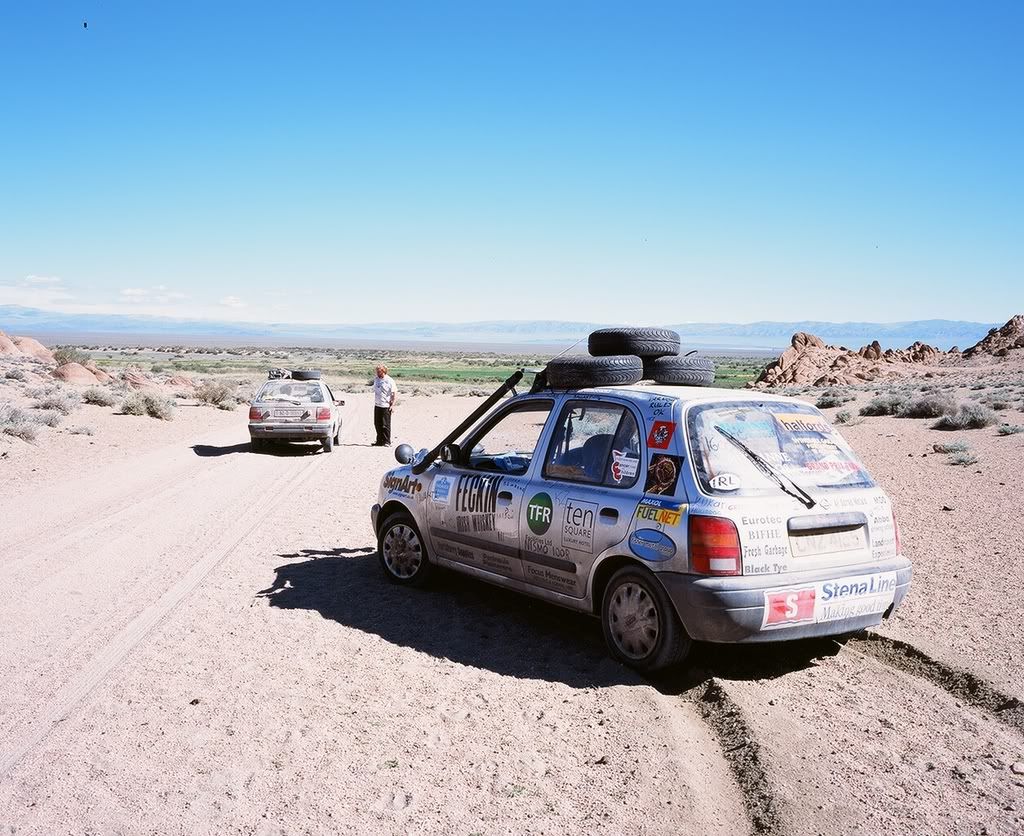 I enjoyed the experience so much that later that same year I joined a team taking part in a charity banger rally to Mongolia. By August I was half way across Mongolia in a Nissan Micra drinking Yak butter tea next to a Yak dung fire.
When I got back to the UK I still had the rally bug but this time i wanted to go even further. Australia is the opposite side of the world from the Uk and well, it looked like an interesting drive!
So. on 3rd of July I am setting off on a drive of over 31,000kms from the Uk to Brisbane, Australia! Our route will take us across Europe, through Turkey, Iran, Pakistan, India, Nepal, China, Vietnam, Laos, Cambodia, Thailand, Malaysia, Indonesia to East Timor. In East Timor the cars will be loaded onto a ship bound for Darwin, Australia. We will fly over to meet them and continue our drive through the Northern Territories to Ayers rock then south to Adelaide and Melbourne and around the coast to Sydney and our final destination of Brisbane!
As if that weren't enough of a challenge I have again chosen a car for its fun factor rather than practicality. A 1969 Baja Beetle. If you've never seen a Baja before then imagine the mutant love child of a Landrover and a VW Beetle.
I love the fact that by taking these crazy trips I can use my travelling to raise money for charity and this expedition is no exception. I like to give something back to the countries I visit so this time I have chosen to support No More Landmines. They work to clear minefields around the world and also support mine victim rehabilitation centres. It's incredible to think that just £50 can help an adult or child who has been maimed by a landmine to walk again!
I'm not doing this alone. My co-driver Rica is flying over from Texas to join in the fun. My friend Rachael, who I met in Mongolia, is joining me in another Baja Beetle with Kiwi lad, Tom. They are also bringing a Baja Beetle. Then theres Mark and Beth who will be driving a VW camper and breaking the VW theme we have Simon and Pat who are emmigrating to Australia so are taking a massive Landrover based camper.